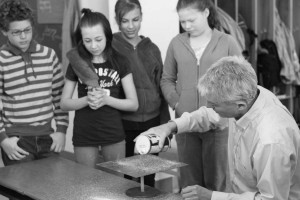 Contribute your Time – Volunteer!
The generosity of time and talent is an immeasurable gift to our school. CLWS encourages working together to create a strong and vibrant community for our children and parents. How each of us contributes our time is quite diverse yet every hour contributed is extremely valuable. There are many, many volunteer opportunities at CLWS.
Event Support
Some of the annual events that require dedicated time from parents and community members to ensure their success include:
The Bike-a-thon – held on October 9th this year
Grandparents and Special Friends Day – held on November 18th this year
The Holiday Fair – held on December 2nd and 3rd this year
The School Store – open throughout the school year, volunteer hours are flexible
The Circus – held on May 4th and 5th, 2012
Join the Development Committee
Parents are encouraged and welcome to join the Development Committee. The work of the Committee is to give rise to and nurture a philanthropic atmosphere at CLWS. Together the Committee manages and strategizes the school's annual development plan, oversees specific fundraising activities and brainstorms new revenue generating ideas. Meetings are held monthly and typically last 1 – 2 hours.
Other Volunteer Opportunities
There are also many other activities that require volunteer support such as the Annual Giving Campaign, hosting dinner parties and Open Houses, and grant writing to name a few! Please consider making a difference, getting to know other members of your CLWS community and having some fun in the process.
Benefits of Volunteering
Of course there are many benefits that come from participating, but in particular, your contribution of time will:
Build momentum and lighten the workload
Raise community spirit and energy; participating is more fun
Generate outside confidence in and awareness of our school
Improve our chances of receiving grants from outside sources/foundations
Set a strong example for our children about the joy of service and community
Promote community connections through service and volunteerism
Lead to increased enrollment, more funding for the school, and a stronger school community
Although volunteer hours are not "mandatory" it is important to document your time and notify CLWS staff of your volunteer hours. CLWS estimates the number of volunteer hours contributed to the school in grant applications and for other purposes. It's a valuable measure of our effectiveness in the community.
To help connect the skills and interests of the CLWS community with the needs and desires of the school, please contact the Development Office at 612-767-1503 or development@clws.org.