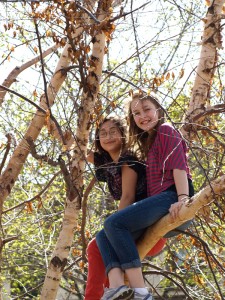 School Faculty
Early Childhood Teachers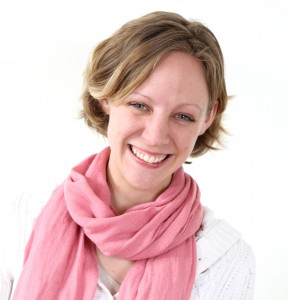 Prekindergarten Teacher, Anna Ridgeway has been a member of our CLWS early childhood faculty since 2000 and a lead Pre-kindergarten teacher since 2002. Ms. Ridgeway is a second generation Waldorf Early Childhood teacher and the first graduate of City of Lakes Waldorf School to join our school faculty. Ms. Ridgeway earned a BA in Child Psychology from the University of Minnesota and her Waldorf Early Childhood teaching certificate through the Micha-el Institute in Portland, Oregon. Ms. Ridgeway and her husband Adam have a young daughter named Eloise and two cats. Ms. Ridgeway enjoys gardening, reading and camping.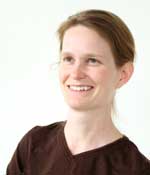 Pre-kindergarten Teacher, Melissa McPartland joined the CLWS faculty in 2003. She has worked as recorder ensemble teacher, kindergarten assistant, and, since 2007, as a lead preschool teacher. Ms. McPartland holds a Bachelor of Music degree from Saint Olaf College, a Master of Music degree from Boston University and is in the process of completing a Waldorf Early Childhood teaching certificate from Rudolf Steiner College in Fair Oaks, California. She has furthered the work of the school on various committees, including the green, community partnership and human resource committees, and is currently a member of the College of Teachers. Prior to her teaching work at CLWS, Melissa was a freelance clarinetist, music teacher, and costume seamstress for local theater. Following a circuitous path leading from Minneapolis to Cambridge, England and back again, her heart and her two children have led her to City of Lakes where she happily combines her love of young children and her love of music.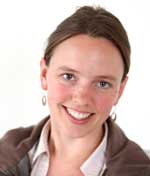 Kindergarten Teacher, Elena Orsak has been a member of CLWS teaching faculty since 2008. She taught String Ensemble to grades students for two years prior to accepting a position as a lead Kindergarten teacher in 2010. Ms. Orsak previously taught as a substitute and after school teacher at the Cambridge Steiner School and the Minnesota Waldorf School where she also developed and taught a summer program. She founded and taught her own Waldorf inspired home preschool program, "A Children's Garden" for two years before taking a position in the Early Childhood program at CLWS. Ms. Orsak completed coursework in Early Childhood Education at Naropa University and has been an integral member of the Rudolf Steiner Institute for many years. She has attended numerous teacher preparation courses at RSI and helped to facilitate the summer sessions of the 35 year old Rudolf Steiner Institute. Ms. Orsak currently serves on the faculty of Novalis Institute and continues her work in anthroposophy through many venues nationwide. Ms. Orsak is a Waldorf graduate and a second generation Waldorf teacher.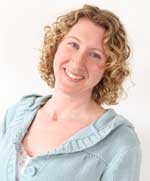 Kindergarten Teacher, Lori Daniels, one of our lead kindergarten teachers, has been a part of the City of Lakes Waldorf School community since 2003.  She has been an assistant in the kindergarten and preschool classrooms, a substitute teacher in the grades and facilitated summer programs.  During her three year hiatus in Iowa, she returned for the fall semester of 2008 as a long-term substitute while Miss Anna was on maternity leave. Previously, Miss Lori has worked with children for over 20 years in many capacities.  She has a B.A. in Early Childhood Education Administration and has earned her Waldorf Early Childhood Teaching
Certificate from Micha-el Institute in Portland, OR.
Early Childhood Assistant and Extended Day Teacher, Monique Ferre has been teaching in Waldorf schools since 2001. She first began as a Kindergarten assistant at City of Lakes Waldorf School and then taught as an early childhood lead teacher at the Spring Hill School for six years before rejoining the early childhood staff at CLWS in 2010. Monique has worked with children from ages 18 months to six years old in toddler, pre-k and kindergarten programs. To supplement her work with the children, Monique has become a Licensed Brain Gym Instructor and graduated as a Movement Educator from the Spacial Dynamics Institute, NY. Through movement education, Monique has helped people, young and old, in group settings and individually using Spacial Dynamics techniques. Currently, she is enrolled in the Early Childhood Therapeutic Enrichment Program, in Denver, Colorado.
In addition to her teaching experience, Monique has cared for children and adults as a registered nurse in France. She worked as a technician, trainer and patient educator in clinical settings, and made home visits to support mother and baby health following birth. Monique and her family are originally from France.  Together they like to travel, ski, bike, sail, garden, and read. Her daughter is an alumnus of City of Lakes Waldorf School.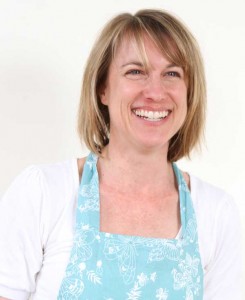 Amy Laederach graduated with a BA from the University of Minnesota in anthropology and film studies. This is her second year as a kindergarten assistant at City of Lakes Waldorf School. Prior to joining the CLWS early childhood staff, Amy maintained a professional practice in the Healing Arts, studying human development and spirituality for the past 13 years.  Amy came to Waldorf education from a desire to balance her experience in Healing Arts with teaching and art therapy.  She has completed two years in the teacher training foundation studies through Novalis Institute. Additionally, Amy has studied the painting therapy of the Steiner inspired work of Liane Collot d'Herbois.  Amy has enjoyed working with young children, volunteering in pre-school and public school settings and is thrilled to now be a part of the Waldorf experience.
Anette Safverblad is in her fourth year as an early childhood assistant at City of Lakes Waldorf School.  A native of Sweden, Anette is educated as a Drama Pedagogue.  Prior to working at CLWS Anette has worked for Stages Theatre, Stepping Stone Theatre and Arc as an artist-in-residence.  She has a wide range of experience working with children and adults, including special needs, theatre, forum theatre, group dynamics and creative dramatics.  In her free time she likes to do things with her hands, such as gardening, knitting and baking.  Spending time with her family, travelling and being in nature are pastimes she enjoys.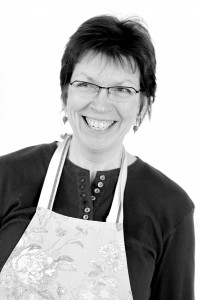 Sue Ivers, early childhood assistant.
Grades Teachers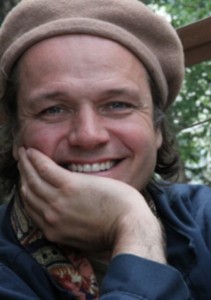 Grade One Teacher, Timothy Frantzich <fran-zik>, taught first, second and third grade at CLWS in the late 1990s.  During his twelve year hiatus he owned a studio, produced, wrote and performed music.  He loves getting unlikely groups of people to sing together.  Previously, Timothy has worked with children for over 30 years in many capacities. He studied English Literature and Photography at the University of Minnesota.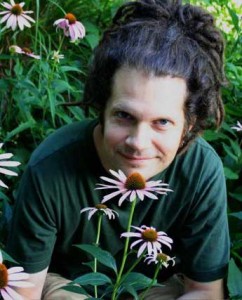 Grade Two Teacher, Peter Lawton, joined CLWS in 2002, taking a class from first through eighth grade. His first class graduated in 2010.  Before joining City of Lakes, Peter taught music and math for Minneapolis Public Schools, teaching students from kindergarten through the tenth grade.   He has a BM in voice from Manhattan School of Music (1991), an MA in education from the University St. Thomas (1999), and a Waldorf Teaching Certificate from Arcturus Rudolf Steiner Education Program, Chicago (2008).  He is currently a candidate for an Ed.D. and administrative licensure at the University of St. Thomas.  Peter has served on many committees and task forces at CLWS including the Festival, Space Use, Human Resources, and Finance committees, and the Compensation & Benefits and Strategic Planning task forces.  He served on the Board of Trustees and chaired the Teacher Development Committee, faculty and College of Teachers.  He has been the Saturday cook at Matt's bar, home of the "Jucy Lucy", for the last eleven years.  Peter loves Lake Superior, baseball, the Green Bay Packers and music, in that order.
Daniel Abdon, third grade teacher holds a BFA in Musical Theatre from Webster University in St. Louis,MO.  He has a background in music instruction, and has been associated with MacPhail Center for Music since 1998.  In addition to teaching in the Early Childhood Department there, he taught for eight years as a class teacher at Spring Hil lSchool in Excelsior, MN.  He graduated his original class in 2011, and spent the last year teaching first grade at the Minnesota Waldorf School.  Daniel performs with a 9-member vocal ensemble called S.T.A.R.S. (singers Taking Action Reaching Souls) and travels with this group "raising the vibration of the planet through music."  He is looking forward to spending this semester with the third grade at City of Lakes Waldorf School.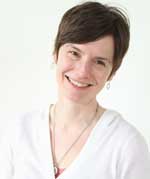 Grade Four Teacher, Darcie Steeves grew up in a small town near Madison, WI and graduated summa cum laude from the University of Wisconsin at Eau Claire with majors in Business and Spanish. She has lived in Minneapolis for 15 years and shares her life with her husband and two sons. Ms. Steeves has a passion for studying child development, and as a result discovered Waldorf education when searching for a kindergarten for her oldest son.  It has been a love affair ever since.  She is pursuing continuing education in the arts and anthroposophical studies, and will receive her Certificate for Waldorf Elementary Education in the summer of 2012 from Sunbridge Institute in New York.  Ms. Steeves has been part of the CLWS community since 2008 and is grateful to be loved by two large families and a bevy of close friends.  In addition to enjoying handwork of all kinds, she enjoys yoga, frequently; and sleeping in, unfortunately far less often.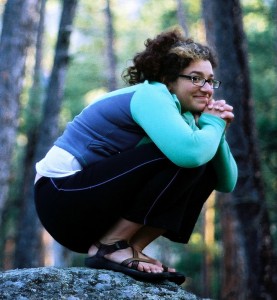 Sarina Yospin is thrilled to be joining City of Lakes this year as the fifth grade teacher.  Since graduating from Carleton College in 2007 with a BA in geology and a science teaching license, she has had a wide variety of teaching experiences.  She worked at the Bakken Museum in field trip and outreach education, especially the "science theater" program.  She worked for a great year at Eagle Bluff Environmental Learning Center in Lanesboro, MN and loves to use the outdoors as a classroom whenever possible.  This past year, Sarina worked as a science teacher in Hopkins, MN.  In all of this education work, Sarina has developed a passion for sparking and encouraging curiosity and engagement with the world and with each other, and she looks forward to developing as a Waldorf teacher.  Sarina lives in South Minneapolis and is a singer, banjo picker, ukulele strummer, ceramics thrower, bike rider, gardener, bread baker, and rock collector!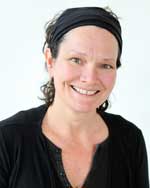 Grade Six Teacher, Ms. Hansen began her elementary teaching career on a Zuni reservation in 1991 and has previous teaching experiences from a wide variety of settings.  Ms. Hansen joined the CLWS faculty in December 2005 as the 7th grade teacher.  After graduating her class the following year, she became the first grade teacher of her current class. She received a BS in Elementary Education from Ball State University and completed Master's work in Reading Education.  Ms. Hansen has received Waldorf training through Novalis Institute, Micha-el Institute, Rudolf Steiner College and Rudolf Steiner Center and Arcturus Rudolf Steiner Education Program. She is the mother of three children that attend City of Lakes Waldorf School. Ms. Hansen enjoys the great outdoors, promotes eco-friendly activities within our school and is fondly known as our "Green Queen".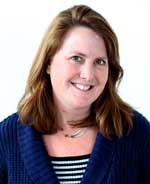 Grade Seven Teacher, Kelly Larson joined the faculty of CLWS when she started with a seventh grade class in 2004-2005. After graduating her first class, she began with her current class of students in the fall of 2006. Kelly is an accomplished educator with extensive middle school experience, having taught every core subject and many elective subjects in a variety of school environments. Kelly is also a teacher trainer and has worked with adult learning in a variety of settings. Ms. Larson has a BA in Liberal Arts from California State University, a BS in Elementary Education from the University of Minnesota and a Masters of Education in Teaching and Learning from Saint Mary's University. In addition, she is a Waldorf Teaching Certificate candidate through Arcturus Rudolf Steiner Training Program. Kelly has served in number of leadership roles including Festival Chair, Faculty Chair and Teacher Development Chair.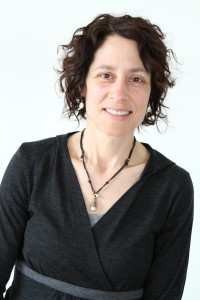 Grade Eight Teacher, Jessica Crawford has been teaching at City of Lakes since 2004, as an assistant, Handwork Teacher, and lead teacher.  She co-taught a grades class through their 7th and 8th grades, and taught the youngest children and their parents in the Little Sprouts program.  She has a Master of Fine Arts in photography from the University of Oregon in Eugene, and a Bachelor of Art in anthropology from St. Olaf College (the Paracollege).  She is currently enrolled in the Waldorf Grades Teacher certificate program at Rudolf Steiner College and has taken many Waldorf teacher preparation and Anthroposophy courses through Novalis Institute, Arcturus, and Sunbridge Institute, beginning with a biodynamic gardening course in 1998.  She taught for seven years in the art department at the College of St. Catherine, at the Minneapolis College of Art and Design, and at Film in the Cities. Jessica has served on the CLWS Social Health committee since its formation in 2006. She especially enjoys alternative processes in photography, such as pinhole cameras and vintage printing methods.  Ms. Crawford has three children, one in high school, and two at City of Lakes.
 Special Subject Teachers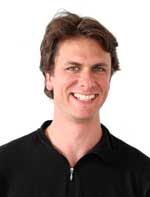 Movement and Circus Teacher, Jason Burnstein joined the faculty in 2005 as the movement and games instructor.  After four years as a subject teacher for grades 1 – 8, Mr. Burnstein stepped into the role of the class teacher for the class of 2012.  Jason earned an MFA from Naropa University, Boulder, Colorado, and a BFA from the University of California, Santa Barbara. Mr. Burnstein has had the pleasure to teach and attend courses at the Rudolf Steiner Institute since 2006 where he has deepened his understanding of Waldorf education and anthroposophy; working side by side with some of the most respected teachers in the Waldorf movement.  Later this summer he will graduate from the five-year training in Spacial Dynamics (a unique approach to child development, education, and movement).  He currently shares this love of movement by teaching courses in Spacial Dynamics for both the Rudolf Steiner Institute and Novalis Institute. Mr. Burnstein has enjoyed working with children for over 16 years, from running summer programs, teaching martial arts, circus arts, theater, movement, serving as a grades teacher at CLWS (last year's graduation class), and now currently serving as our Movement and Circus teacher.
Spanish Teacher (Grades 1-5), Sra. Julia Moreno graduated from the University of Minnesota with a BA/M. Ed in International Relations and Training and Organizational Development.  She then joined an international consulting firm living and working in Europe, Australia, Mexico and South America.  She completed Waldorf Teacher Training in Eugene, Oregon in Early Childhood where she also taught Spanish.  She briefly joined the Sarasota Waldorf School as interim Administrator / Spanish Teacher before joining CLWS.  She is married to a "nice" Frenchman and has a daughter and grandson (who attends the Minnesota Waldorf School) living here in Minnesota.  Sra. Moreno was born in Caracas, Venezuela and hopes to bring Steiner's impulse to her country of Venezuela someday.
Spanish Teacher (Grades 6-8), Sra. Leydy Cankir, received her B.A in Business Administration in her home country of Colombia.  Because of her love of education and working with children, she pursued my teaching license in Virginia. She has been a middle and high school Spanish teacher for the past 6 years.  Concurrently, she worked with children at risk at Commonwealth Center for Children and Adolescents in Staunton, VA as ESL and Spanish teacher for the past 3 years.  Sra. Cankir's goal with students is to instill in them love, appreciation and passion for the Latin culture and the Spanish language.  As a new resident of Minnesota, she am looking forward to experiencing all the different lake scenes, biking all over the Twin Cities, and experiencing the Twin Cities' renowned arts.
Mandarin Chinese Teacher (Grades 1-6), Ye Zhan.  This is her first year as a Mandarin Chinese Teacher at City of Lakes Waldorf School.  She graduated with a Bachelors of Arts degree in Chinese Language and Literature from Hainan Teachers College, China, and a Master of Business degree in Finance from the University of Technology, Sydney, Australia.  She has a passion for teaching Mandarin Chinese to students in a variety of school environments.  She taught as a Chinese lecturer at Hainan College of Software Technology and Hainan Foreign Languages College of Professional Education, China for 10 years.  And she taught Mandarin Chinese to Children in Australia since 2005.  In her free time, she likes reading, writing, gardening, singing and music.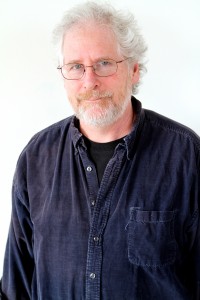 Art and Woodwork Teacher, Kevin Kane was a master craftsman and bio-dynamic gardener at Camphill village in New York before moving back to Minnesota. Camphill is a curative community founded on the same principles as Waldorf education. Because of this unique background he was recruited to work at City of lakes Waldorf School in its first year. Over the past 20 years he has taught art, practical arts, Woodworking, Math and main lessons for grades three through eight at the school. For seven years he also taught at Watershed High School which was founded by former teachers of City of Lakes. He has been the chair of multiple school committees and a past college member. He has uncanny knowledge of every corner of the school building, an unprecedented ability to retain jokes and small bits of interesting information and a penchant for pedagogical storytelling. For all of this he is well-loved. Lastly, he is the unofficial school historian.
Handwork Teacher, Elizabeth Kelley joined the CLWS community when her eldest son began Kindergarten in 2005.  Soon thereafter she began subbing in the Early Childhood classes, as well as in Handwork classes, and in 2010 joined the CLWS faculty as the Handwork Assistant in grades 1-3.  In the upcoming 2012-13 school year she will be the Handwork Teacher for grades 1-8.  Prior to her life at CLWS she majored in English studies at Gustavus Adolphus College, and completed coursework in Education through Hamline University's Center for Excellence in Urban Teaching.  Liz worked in Early Childhood Education at Children's Home Society of Minnesota for twelve years before choosing to become a full-time parent after her second son was born.    Liz is currently enrolled in a four-year Professional Teacher Development program focusing on Applied Arts at Threefold Center for the Arts in New York, and will graduate from the program this coming Spring.  Liz has a particular interest in the therapeutic value of Handwork and its relevance in today's world, and hopes to continue her studies in this area.  She and her husband Pat are the proud parents of three boys who are all currently attending CLWS.

String Ensemble Teacher, Anastasia Verdoljak joined the CLWS teaching staff in 2011.  A native of Duluth, Ms. Verdoljak graduated with a B.A. in music & biology from Macalester College in 2009. During college she was inspired by pedagogues, colleagues and students, both when she was interning at summer strings camps as well as when she spent a semester studying in Vienna.  During her 2 years in the St. Joseph Worker Program, a post-undergraduate full-time volunteer program for women, she worked as a violin teacher and Program Assistant at St. Joseph's School of Music as well as brought together the Cretin-Derham Hall strings. She is honored to have been invited back for a 3rd summer as the violin, piano and ballet faculty at DVC Performing Arts Camp near Philadelphia. Currently, she is pursuing her teaching license and M.A.E. at Augsburg College and working as the Macalester College Concert Supervisor. In her spare time, Stasia enjoys cooking, dancing and skiing –both kinds!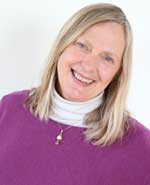 Educational Support Teacher, Mary Hatch has been involved with Waldorf education for nearly 30 years. She was a founder of the Minnesota Waldorf School and all six of her children were Waldorf students. She served as a CLWS Kindergarten teacher for almost twenty years. She has a strong interest in serving children with developmental challenges, and received a Waldorf Teaching Certificate in Remedial Education from Rudolf Steiner College. Her educational background includes studies in Chemistry from the College of St. Catherine, a BA in History from the University of Minnesota and graduate study in Russian History and Biology.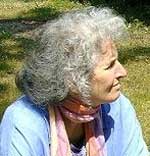 Little Sprouts Teacher and Educational Support Teacher, Kerry Miller has served CLWS in many capacities since joining the faculty in 1990. From 1990 to 2002, Kerry was a lead Kindergarten Teacher. She was a member of the first CLWS College of Teachers founded by Rene Querido and later served as a Chair of the College of Teachers. After completing remedial education training, Kerry began to assist students in need of learning support. Ms. Miller (or more commonly Ms. Kerry) retired from the Kindergarten to begin full-time educational support work in 2002. Ms. Miller has served as a regional WECAN (Waldorf Early Childhood Association Network) representative and on accreditation teams for the Association of Waldorf Schools of North America. She has provided educational support to students at Watershed High School and the Spring Hill School and taught classes for the local adult education center, Novalis Institute. She received her Waldorf Teaching Certificate in Remedial Education from Sunbridge College. In addition, she has a BS in Therapeutic Education from Prescott College.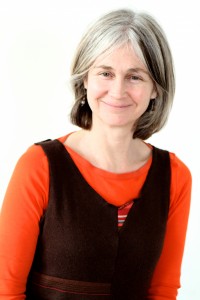 Marti Stewart is the School Administrator at City of Lakes Waldorf School. She first joined the administrative staff in 2002. She earned a Bachelor's in Fine Arts from the University of Wisconsin, Madison and completed a program in Waldorf School Administration at Sunbridge College. Ms. Stewart serves as a delegate to the Association of Waldorf Schools of North America (AWSNA) and as Regional Co-coordinator of the Development and Administrative Network of the Association (DANA). She has also served as the Administrator and on the board of Novalis Institute which provides adult education and Waldorf Teacher training foundation studies courses in the Twin Cities. Prior to her work in school administration, Ms. Stewart worked for several human service organizations serving children and families in NYC and the Twin Cities. Ms. Stewart is passionate about Waldorf education and its capacity to enhance human impulses towards the renewal of human society throughout the world. She enjoys the complexities (and the art) of working collaboratively with teachers, parents and volunteer leaders to bring forth the vision of Waldorf education at City of Lakes Waldorf School.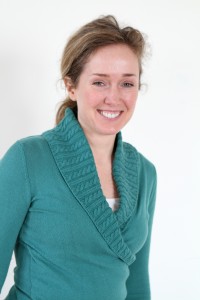 Caroline Askew serves as the Enrollment Director at City of Lakes Waldorf School. After college, Caroline won a nationwide competition to become "Ms. Atlas Map", the geographer and spokesperson for a geographic education competition for high school students in the US. Caroline then joined a technology start-up as the geographer for the "world's first talking globe." Caroline got a master degree in public policy at Harvard University, studying poverty policy and the business/government relationship. She joined a private company in New York City specializing in finding lasting jobs for welfare recipients, responsible for start-ups around the country and all fund-raising as the V.P. for government relations. After four years of loving the work and not loving governmental red-tape, Caroline ran operations and human resources at a famous rock record label. Caroline then opted to make a far bigger shift and took the job of a life time as a stay-at-home mom. Seven years and three children later, Caroline returned to the workforce at City of Lakes Waldorf School, this time with children in tow, satisfying her long running interests in self-development, child-development and Waldorf education. Caroline couldn't be more pleased to spend her time speaking about the joy, inspiration and levity inherent to Waldorf education, or about any other topic on your mind.

Valerie Aas, Development Director. Valerie joined City of Lakes Waldorf School in February 2010 and brings 20+ years of diverse work and volunteer experiences in the nonprofit sector. In her role as Development Director, Valerie works to cultivate and strengthen the school's fiscal and social health by enhancing relationships with parents, alumni, grandparents, and friends as well as local businesses and foundations. Valerie has worked in a number of nonprofit settings both in Minneapolis and San Francisco since receiving her M.B.A. from the University of St. Thomas and her B.S. degree from the U of MN. Valerie was an Agroforestry Peace Corps Volunteer in Cameroon, Africa for 2+ years and has served on several nonprofit boards and committees.  Valerie attended a fundraising workshop at Rudolf Steiner College in Sacramento in 2010 and looks forward to additional Waldorf trainings as her role evolves.  Valerie lives in South Minneapolis with her husband, daughter, and cat.
Betsy Leighton serves as the Communications, Technology and Administrative Support Coordinator at CLWS, and her three children attend the school.  She supports the Administrative group, produces our school newsletter, maintains the school website and oversees technology needs for the school.  She grew up in Minneapolis, and has lived on both East and West coasts.  Betsy has a degree in Psychology, is a trained spiritual mentor, and has completed some coursework through Novalis Institute.  She is currently enrolled in a certificate program in Sound Healing.  She says, "My favorite thing about working here is hearing the children singing in the hallways!"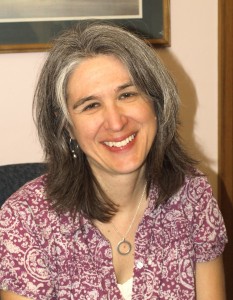 Kay Higgins serves at the Front Desk Coordinator at City of Lakes Waldorf School.  She first joined the staff as the School Store Coordinator the same year her son started Kindergarten.  She graduated from the University of Minnesota with a degree in Psychology and a certificate in Industrial Relations.  After a career in human resources and management she returned school at St. Thomas University and earned an Elementary Education teaching certificate.
Deb Rausch is the Business and Property Manager at City of Lakes Waldorf School.  Deb grew up on a farm in Iowa and is a life-long Hawkeye fan.  She graduated from the University of Minnesota, and earned her Masters in Business degree from the University of St. Thomas.  Deb has been married for 29 years, and has two daughters and a grandson.  She says her favorite part of the work is "meeting so many good people."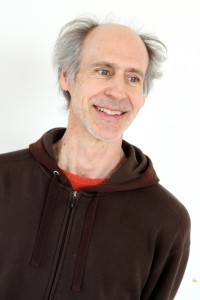 Rex Dale serves as the Facilities Supervisor at City of Lakes Waldorf School.  Rex has been working at the school for two years.  His daughter attended City of Lakes for first through eighth grade, and Rex had many opportunities to volunteer his talents as a parent prior to his employment.  His work background includes building construction, and many years in the architecture field.  He worked several years for the firm that had designed the CLWS building (as well as the Foshay Tower).