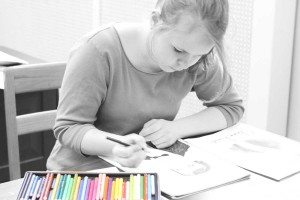 By the time Waldorf students reach us, they are grounded broadly and deeply and have a remarkable enthusiasm for learning. They possess the eye of discoverer and the compassionate heart of the reformer, which when joined to a task, can change the planet.

– Arthur Zajonc, Ph.D., Amherst College Professor of Physics
City of Lakes Waldorf School eighth graders take many paths after graduating. Recent CLWS graduates have attended Academy of Holy Angels, Benilde-St. Margaret's, The Blake School, De La Salle High School, High Mowing School (a Waldorf boarding and day high school in New Hampshire), Minneapolis South and Minneapolis Southwest high schools, the Perpich Center for Arts Education, St. Paul Academy, the St. Paul Conservatory for the Performing Arts, Watershed and Washburn high schools. Our students have gone on to many different undergraduate and graduate programs as well, including Brown University, Cleveland Conservatory, Hampshire, Harvard, Julliard, MIT, Sarah Lawrence, St. John's, St. Olaf, the University of Minnesota, Wellesley, Wesleyan, among others.
Here are some comments from CLWS graduates about Waldorf education:
"I learned not just how to be a good note-taker or to have good study habits, but how to appreciate and seek out a lesson from all aspects of life, not just from the information displayed on the board. I look at school as an experience, not a GPA. CLWS taught me that and it's that which gets me through high school."
"[At CLWS] they let each student be who they are, and are always there for support. In first grade my parents got a divorce and [my teacher] was there to hug me. [Waldorf] was some of the best years of my life. "
"I really feel that Waldorf prepares the child not only for more schooling but for life, and develops not only the minds of children but the souls of children as well. I loved my experience [at CLWS] and recommend it with the highest regard to anyone I meet."
"Waldorf taught me to always explore how I perceive life. It invited us to look around and draw our own conclusions from what we see."
"CLWS gave me an emotional and spiritual foundation which has proven invaluable as I go out into the world."
Visit www.whywaldorfworks.org for quantitative and qualitative data collected on Waldorf graduates by the Research Institute of the Association of Waldorf Schools of North America.