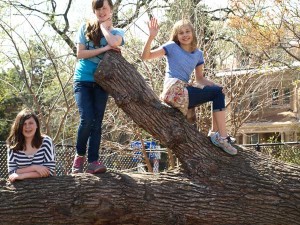 Position Open for Grades Extended Day Coordinator (15 + hours)
City of Lakes Waldorf School is seeking a qualified individual to lead and administer our Grades Extended Day program in the 2014-15 school year. Our Extended Day Program is an after school program designed to serve the needs of children (first through grade eight) and their families who require a longer school day. The program coordinator plans and oversees all aspects of our after school program and conducts the program in adherence with school guidelines and policies. In addition, the coordinator serves as one of the Extended Day teachers and provides supervision to other program staff. The program coordinator will be responsible for the development and oversight of special program options including extra-curricular classes and a study hall for older students. Our Extended Day coordinator interfaces with teaching faculty, administrative staff and parents on behalf of the student participants.
Qualified candidates will have successful teaching experience with children and considerable knowledge of Waldorf education. The ideal candidate will be creative, organized, and have strong leadership and communication skills. The position is a part-time hourly position. Hours: 2:30 to 5:30 pm, Monday through Friday plus some administrative hours for program planning.
Applications will be received through September 15 or until position is filled. Please email or mail a letter of interest, current resume and three references, including telephone numbers to:Email:martistewart@clws.org or mail to City of Lakes Waldorf School, 2344 Nicollet Avenue South. Minneapolis, MN 55404 Attn: Marti Stewart
Property Maintenance Assistant
City of Lakes Waldorf School seeks a part-time Property Maintenance Assistant to help maintain our school building and property. Primary responsibilities will include year round maintenance of our property to ensure safety, beauty and cleanliness, assistance with student drop off and light janitorial duties.  Ideal candidates will be friendly, hardworking and have both grounds keeping and janitorial experience. Experience in a school environment is preferred. This hourly position is part-time, 15 hours per week, M-F, 7:30 – 10:30 a.m.
To Apply
Please send an application and three references to City of Lakes Waldorf School, Attention: Business and Property Manager, 2344 Nicollet Avenue South, Minneapolis, MN, 55404. Interested applicants are encouraged to apply by August 25, 2014. For more information, please visit our website a twww.clws.org or contact (612) 767.1505.
Lower School Mandarin Chinese Language Teacher
City of Lakes Waldorf School is now accepting applications for a Mandarin Chinese teacher for the 2014-15 school year. The teacher will be responsible for providing twelve class periods of instruction to students in grades one through six. The ideal applicant will be an experienced elementary school language teacher who demonstrates fluency and knowledge of Chinese cultural traditions and has completed a bachelor's degree as well as Waldorf training. A love of teaching and a knowledge of /or interest in Waldorf education is required. The Chinese Teacher position is a part time salaried position. All applications should be submitted by August 25, 2014.
Our School and Community
City of Lakes Waldorf School is an accredited, full member school of the Association of Waldorf Schools of North America. We offer a preschool to Grade 8 education for 250 students, including Spanish, Mandarin, movement and games, handwork, woodwork, circus, Eurythmy and music (recorder, strings and chorus) and after school sports programs. Our parent/child program introduces young families to Waldorf education.
Our experienced and creative faculty, led by the College of Teachers, is dedicated to excellence in Waldorf education and the development of curriculum to reflect our diverse, urban community. Our school celebrates its 26th anniversary in 2014 and is actively engaged ina new strategic plan for our future. Our Board of Trustees and talented and dedicated parent community support our 45 full and part time members of the faculty and administrative staff.
Our school is located in a beautiful stone building (circa 1925) in a lively urban neighborhood just blocks from downtown Minneapolis. The school resides on what is known as "Eat Street" – home to a large number of restaurants featuring cuisines from around the world. We are within walking distance to the Minneapolis Institute of Arts and have convenient access to the cultural features of the Twin Cities Metropolitan Area, including nationally acclaimed symphony and chamber orchestras, theatres, art, science and children's museums. Minneapolis is a beautiful city encompassing lakes, rivers and creeks and containing an extensive network of parks for walking, biking and opportunities for a myriad of outdoor activities in all seasons. Minneapolis has consistently been ranked one of the most Bike-Friendly cities in the United States. Our school enjoys an association with the Minnesota Waldorf School across the river, a chapter of the Anthroposophical Society, and the Novalis Institute which provides adult education and Foundation Studies to our community.
Qualifications and Benefits
Ideal candidates are Waldorf trained teachers with a Bachelor's degree and at least two years of teaching experience and a commitment to working out of anthroposophy. Full time teachers enjoy a competitive salary and generous benefits that include health, dental, tuition remission, retirement, mentoring and financial support for professional development. We offer a base salary $37,550 with increments for teaching experience and education.
To Apply
Please send a letter of introduction, resume, short biography, and three references to the attention of the Teacher Search Committee. Mail to: Marti Stewart, City of Lakes Waldorf School, 2344 Nicollet Avenue South, Minneapolis, MN, 55404 Email: martistewart@clws.org. For more information, please visit our website at www.clws.org or contact Administrative Director, Marti Stewart, at 612-767-1501.