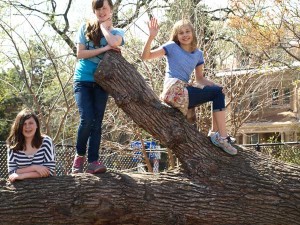 Immediate Openings:
Middle Grades Math Teacher
City of Lakes Waldorf School is seeking a part time math teacher to provide math instruction in Pre-Algebra and Algebra to our seventh and eighth grade students. The ideal candidate is an experienced math teacher with a Bachelor's degree and knowledge of Waldorf pedagogy. We are seeking individuals who are committed to excellence in teaching, have strong collegial and parent communication skills, and love to work with middle grades students. Hourly position; 8 – 10 hours a week. Position may include additional hours as a one-on-one math tutor.
To Apply
Please send a letter of introduction, resume, short biography, and three references to the attention of the Teacher Search Committee. Questions may be directed to Marti Stewart at (612) 767-1501 or martistewart@clws.org
Our School and Community
City of Lakes Waldorf School is an accredited, full member school of the Association of Waldorf Schools of North America. We offer a preschool to Grade 8 education for 250 students, including Spanish, Mandarin, movement and games, handwork, woodwork, circus, Eurythmy and music (recorder, strings and chorus) and after school sports programs. Our parent/child program introduces young families to Waldorf education.
Our experienced and creative faculty, led by the College of Teachers, is dedicated to excellence in Waldorf education and the development of curriculum to reflect our diverse, urban community. Our school celebrates its 26th anniversary in 2014 and is actively engaged ina new strategic plan for our future. Our Board of Trustees and talented and dedicated parent community support our 45 full and part time members of the faculty and administrative staff.
Our school is located in a beautiful stone building (circa 1925) in a lively urban neighborhood just blocks from downtown Minneapolis. The school resides on what is known as "Eat Street" – home to a large number of restaurants featuring cuisines from around the world. We are within walking distance to the Minneapolis Institute of Arts and have convenient access to the cultural features of the Twin Cities Metropolitan Area, including nationally acclaimed symphony and chamber orchestras, theatres, art, science and children's museums. Minneapolis is a beautiful city encompassing lakes, rivers and creeks and containing an extensive network of parks for walking, biking and opportunities for a myriad of outdoor activities in all seasons. Minneapolis has consistently been ranked one of the most Bike-Friendly cities in the United States. Our school enjoys an association with the Minnesota Waldorf School across the river, a chapter of the Anthroposophical Society, and the Novalis Institute which provides adult education and Foundation Studies to our community.
Qualifications and Benefits
Ideal candidates are Waldorf trained teachers with a Bachelor's degree and at least two years of teaching experience and a commitment to working out of anthroposophy. Full time teachers enjoy a competitive salary and generous benefits that include health, dental, tuition remission, retirement, mentoring and financial support for professional development. We offer a base salary $37,550 with increments for teaching experience and education.
To Apply
Please send a letter of introduction, resume, short biography, and three references to the attention of the Teacher Search Committee. Mail to: Marti Stewart, City of Lakes Waldorf School, 2344 Nicollet Avenue South, Minneapolis, MN, 55404 Email: martistewart@clws.org. For more information, please visit our website at www.clws.org or contact Administrative Director, Marti Stewart, at 612-767-1501.